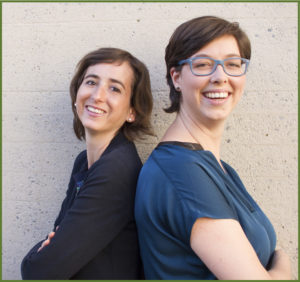 Our School
The language school Roth Language Atelier was founded by Helene Roth in Zurich Oerlikon  in 2011.  As a qualified language teacher it has always been important for her to teach languages in a communicative approach. Therefore the Roth Language Atelier only offers small group classes and private classes in a friendly, personal and welcoming environment.
Her MA in International Relations and her experience as a director of the French American Chamber of Commerce in Houston complement her capabilitiy to understand the needs of international course participants and companies.
---

Our Leitmotiv
Language can be trained – the Roth Language Atelier has highly qualified teachers who work effectively and closely with the students to achieve their goals. Our team has over 18 teachers who enjoy teaching their mother tongue. We speak the target language right from the beginning – and it works!
Our training program is developed according to our students needs. Language training is understanding and being understood. Both are important aspects of our language program. Small learning groups, a personal atmosphere and answering questions and wishes of our students are important to us.
Our courses are target driven and professional. Together with the student we find a way to achieve the defined goals.
---

What you will find in our school

non-committing counsel
free evaluation (written and spoken test)
qualified, experienced & professional teachers
small group classes with a max. of 6 students
custom made, flexibel private lessons
preparation to the exams, certificates and Gymiprüfung
eco-friendly environment (we use only recycled paper, no plastic cups, eco-freindly cleaning products and we do recycle paper, glass, plastic and aluminuim)
complimentary tea and coffee
---
Our teachers
Our language teachers are qualified and experienced in teaching their mother tongue.
CHRISTINA KARIPIDIS
Head of the German Department & German Teacher
In 2015 Christina Karipidis took over the lead of the German Department
She has an MA in German with a specialization in DAF/DAZ (German as a second/foreign language). Furthermore, she is an official examiner at the Goethe Exams at the ZHAW in Zurich. She teaches teens & adults at our school. 

BEATRICE VAN SAMBEEK
German Teacher & Course Coordinator
KRISZTINA KECSMAR
German Teacher

ANA OZYHAR
German Teacher
EVA RITZ
German Teacher for children & adults
FIONA RÖMPP
German & English Teacher for children & adults

KERSTIN QUANDT
German Teacher

SABRINA SCHORI
German Teacher
SUSANN NORDENBORG
German Teacher
DEAN SHANNON
English Teacher

KERRY WILLMOTT
English Teacher for children & adults

CLAIRE GILARDI
French Teacher for children & adults
MARUSCA MASONE
French Teacher for children & adults
MARIANNE SIMEONI
French Teacher

SILVIA LOCATI
Italian Teacher for children & adults
PAOLA ROSSOTTI
Italian Teacher
STEFANO ZAVALLONI
Italian Teacher for children & adults

MEYLIN BRUDERER
Spanish Teacher
FRANCISCA CADENAS
Spanish Teacher
SIMONA CODA
Spanish Teacher
LAURA RODRIGUEZ
Spanish Teacher